Full Member

Posts:1
Joined:April 8th, 2020, 12:50 am
Weightpull
Any weight pull clubs in ireland ?]
[ Post made via Android ]
---
I think you're all great people! xx

Posts:2799
Joined:January 4th, 2010, 4:22 pm
Location:Norfolk
Contact:
Not sure, we used to go to one that started up in 2012, I think Dusty Johnson was running it in more recent years, however, there won't be anything on at the moment due to the covid 19 avoidance guidelines, I was hoping to get my days going again here in East Anglia, but this can't happen right now... Stay safe, stay at home.
~John~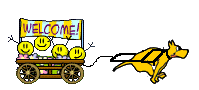 Welcome to BBF!
You now have full posting access!
[ Post made via Android ]

Having trouble resizing an image for your profile picture?
>>
Click Here
<< and send me a link to the image you wish to use

Need help with adding photos? >>
Click Here
<<
Check out my facebook group:
farcebook.com/bullbreedforum
>>Click Here<<


to delete my account.
---